Key Takeaways
An infographic from Mediakix (see below) shows stars from the app Music.ly boast close to 20 million followers across their social channels.
Marketers can take the framework behind these social stars' success and apply it to their marketing experiments.
In addition to managing editor for The New New Thing, I also co-run the pop-culture website PureFandom.com. Our team travels to comic conventions (comic cons) across the country, moderating panels and promoting all things geek-dom (nerds, unite!)
This past weekend, I attended Wizard World Portland Comic Con. A sister convention was going on at the same time, Social Con. Social Con is a convention highlighting social stars from various platforms: Vine, Musical.ly, Instagram, Snapchat, Youtube, YouNow, and Live.ly.
The stars of these social channels interacted with fans throughout the weekend, and by interact I mean really interact. The guests would walk around the convention floor while groups of 20-30 teenaged girls and boys followed, documenting their entire experience on several different social media apps.
During the convention, the social stars would simply stand in the center of their fans and pose for 10-20 minutes, rambling off random thoughts they had: "Look at that costume!" "Oh, wow! I love Batman!" "Raise you hand if you love Batman!"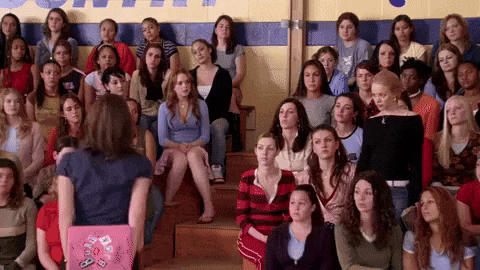 It was fascinating how these 12-16-year old kids had such a massive, engaged, and fiercely loyal following. I started digging into how these kids became famous, and I came across a November 2016 infographic from Mediakix. In the article highlighting the graphic, it's quoted that:
"Variety recently disclosed how top Musical.ly users are now making an average of nearly $50K across a two-week span with the social media music-sharing app's live streaming component, Live.ly." (see the full infographic below)
One of the top stars is Ariel Winter, who boasts approximately 20 million followers across her several social media accounts, 15 million on Music.ly alone. She downloaded the app out of boredom, and when one of her Music.ly posts was featured on the app's homepage, her fame rose from there. She is now reportedly worth $700K. Below is one of her Music.ly posts.
What Marketers Learn From This
Every experiment or new social channel isn't going to drive 20 million-plus followers, but let's break down why this app and its stars are so successful. The app is easy to use, and it encourages followers to participate. These stars on Music.ly are lip-syncing songs their followers love, motivating them to share/respond/etc. If your brand is looking to deepen engagement with followers, try running campaigns that are focused on a simple idea that motivates followers to participate and connects with them on a personal level (AKA, a user-generated campaign.) 
Engage With Followers: Esurance ran a successful Twitter campaign for the 2016 Super Bowl. While they didn't pay for a TV ad, they did run a Twitter campaign encouraging followers to retweet a tweet for a chance to win a cash prize:
Engage on a Personal Level: Ensurance took its level of engagement further by FaceTiming winners, then posting the FaceTime chat to their social media.
CNBC reported that because of the campaign, Esurance "had the most Twitter mentions during the Super Bowl with a 100 percent favorable tweet rate, followed by Doritos and Budweiser. When it came to branded hashtags, #esurancesweepstakes had nearly 2 million mentions. #Pepsihalftime and #puppymonkeybaby rounded out the top three."
While these social media stars have a highly-successful platform (like Music.ly and Live.ly) to showcase their posts, brands can leverage massive events or trends on their own social media channels to gain interest: Super Bowl, a trending hashtag, an election, and more.
Have you ran a successful social media campaign with high engagement from followers? We want to hear your story! Share with us on Twitter @TNNTnews, or reach out to me at pochop.liz@gmail.com. We want to inspire marketers with success stories like yours.
Infographic: